Year 2020 mein agar kisi ne sabse jyada saath diya hai toh woo ye game ne diya hai. Among Us ye game world lockdown ke waqt aye thi. Initally jab Pubg Mobile ban hui toh streamers started playing this. So ye ek Multiplayer PC and mobile game hai jo 2018 mein ayee thi but it became famous in 2020. innerSloth ne ye game banaye hai in Washington. Also ye game was downloaded 42 million times in beginnng. Ye game taab hit hua jab Twitch par iska ek video viral hua. Want to know more about this game ? Read for fun. Check out the Amazon Great India Festival Sale on Amazon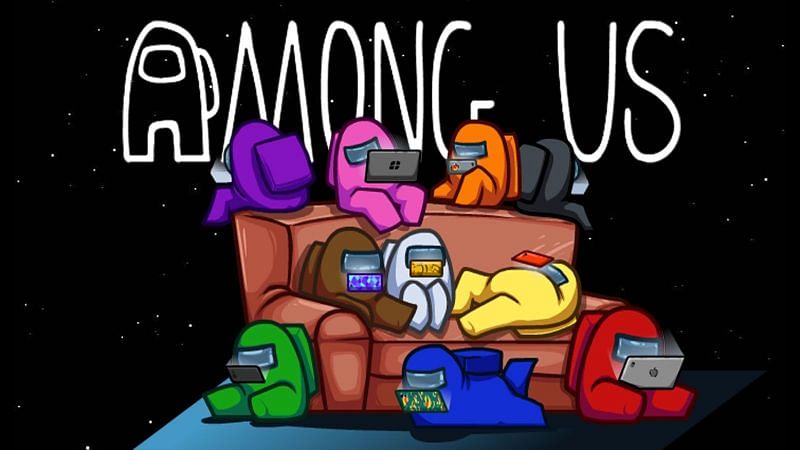 Among Us Kya Hai?
So ye game modern social deduction game hai like Mafia and Werewolf. Ye game PC and mobile phone pe khele ja sakta hai. So this the game of crewmates and imposters. Agar crewmates ne mission kar liye toh they win or else imposter wins after killing crewmates. Fun Fact, ye game apnee aap decide karta hai ki kaun imposter banega. So haar koi toh imposter hi bana chahtaa hai par it all depends upon luck. Among Us ek 2-d dimensional game hai jaha two-legged crewmates run from room to room, completing simple tasks. Aur agar mission karte waqt if they find any body they can report it aur agar koi suspicious laga toh they can call emergency meeting. So users can join public room or else can create their own private room jaha 10 people at time khel sakte hai. PC players can download this game by paying $5 on Vault. Aur agar mobile ke liye bola jaye toh its free game on iOS and Android Platform. Check out the Amazon Great India Festival Sale on Amazon
Among Us Popular Ya Mega Hit Hone Ka Reason ?
So initially ye game bass mobile platform pe release hua tha. Ye game abhi bass kuch months phele Steam pe aye hai. So when the Covid-19 pandemic started and people were quarrinte the only fun game in multiplayer was Among Us. Ye game famous hua due to videos on Twitch. So ismein virtual gameplay hai jaha social interaction ghar rehkee khele jaa sakta hai. Its much like a board game just with players killing and saving everyone. Ye game addiciton taab bada jab ye game free hogaya for iOS and Android platforms. Aur jab low cost ki baat aye and apne dosto ko marne ka mauka milee toh who wont play this game? But ismein main role is of imposters who have to play smartly and ye hai unke kuch tips. Check out the Amazon Great India Festival Sale on Amazon
Keep Sabotaging And Check Kill Cooldown Time:
So agar aap imposter ho toh you can sabotage from any place in map. Sabotaging the Reactor, the O2 filter , Killing electricity ya destroying communication ye sab kar sakte ho. Iss jeetne ki chances baad jate hai. So agar aap kisko kill karte ho then kill cooldown start hoga. Agar wo 10-15 mins ke upar ho toh dyaan rakna apki sidekoi na ho and you can kill anyone. More the killdown time, slower you can kill. Check out the Amazon Great India Festival Sale on Amazon
Fake Task Karo Par Jo Visible Na Ho And Name Yourself Based On Colour:
As an imposter aapko bass fake task karne ki acting karni hai par dyaan rakna ki aise task maat karna jo visible ho. Like Scanning, or clearing and removing garabge visible task avoid karna. The best part name yourself after colour. So if you choose orange skin for your character and name yourself Red. So after report if orange is the imposter he can be removed not you.Check out the Amazon Great India Festival Sale on Amazon.
So Among Us is one of the best fun loving game of 2020 jaha har koi aaj isee khelte hai. Share your experience and funny moments about this game. Check out the Amazon Great India Festival Sale on Amazon
---
Also Read: Latest Stories from on Entertainment, Lifestyle and Currently In Trend
Agar Apko Hamara Article Pasand Aaya Ho. Then Apne Views hame Comment Box Me Jarur Likhe & share kare apne friend circle me. Aur Bhi Chatpate Khabro Ke Lie Hame Follow Kare hame  Facebook | Instagram | Twitter | Linkedin